NEW! Glass House Mountains + Ultimate Thrill Ride - from:
00011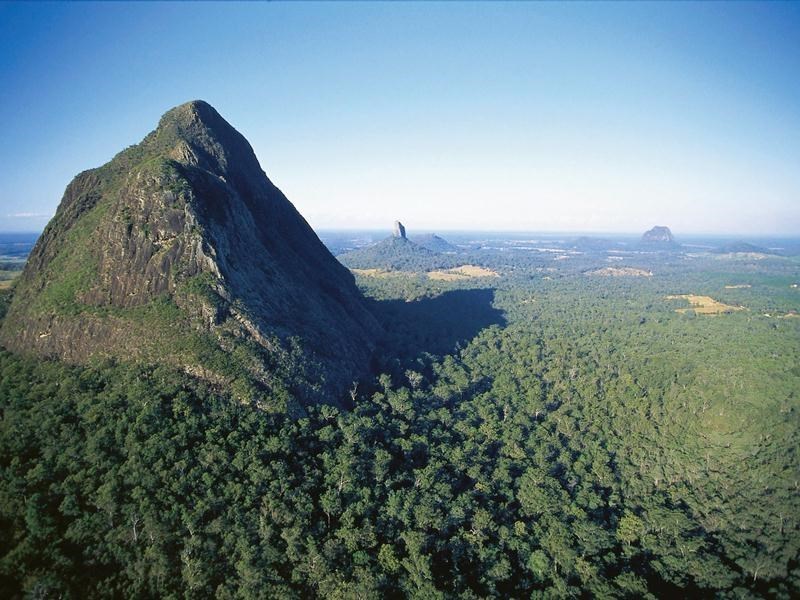 Glass House Mountains + Ultimate Thrill Ride
This flight combines the excitement of the Ultimate Thrill Ride extreme aerobatics with spectacular low level passes around the Glass House Mountains in our awesome German built Extra 300 aerobatic stunt plane.
Experience neck numbing aerobatic thrills at their most extreme and breathtaking low level passes around the Glass House Mountains.
You will fly from your selected departure airfield to the beautiful lush hinterland and orbit the majestic Mt. Beerwah (556 meters) and Mt.Coonowrin (337 meters) at low level, then to Lake Somerset for extreme aerobatics. Invite your friends and family to take 'before and after' photos of you in the Extra 300 stunt plane and, with the optional Flight Video, you can share the whole experience with them later.
Start to stop is approximately 40 minutes (and includes more extreme aerobatics time than most can handle!). This is a unique opportunity to experience what it's like to fly in an ex-military display team aircraft that is purpose built for aerobatics!
An 'Ultimate Thrill Ride' open Flight Ticket / Gift Certificate is valid for 6 months from date of purchase or from your specified date for a birthday or Christmas gift. After completing the checkout process for your purchase you will automatically receive an email with a link to download and personalise your Gift Certificate (if applicable).
PLEASE NOTE
The Ultimate Thrill Ride is a physically 'extreme' experience, in a special purpose aircraft built to military specification and registered in Australia in the 'Limited' Category. The design, manufacture, and airworthiness of the aircraft are not required to meet any standard recognised by the Civil Aviation Safety Authority (CASA) and CASA does not require the aircraft to be operated to the same degree of safety as an aircraft on a commercial passenger flight. The passenger flies in the aircraft at his or her own risk. The passenger must be in good physical health. Minimum passenger age is 14 years. Maximum passenger weight is 125kg. Persons under 18 years of age will require parent or legal guardian authorization.
* Adventure Flights from Caloundra Airfield operate through our partners - GoFly Aviation.

Save $$$ - Team up with your partner or a friend::
Free Gift Certificate?
Yes (0) No (0)
If 'Yes' enter the recipient's name? (firstname lastname)
Preferred Flight Date?: (optional)