Ultimate Thrill Ride + Noosa Main Beach - from:
00002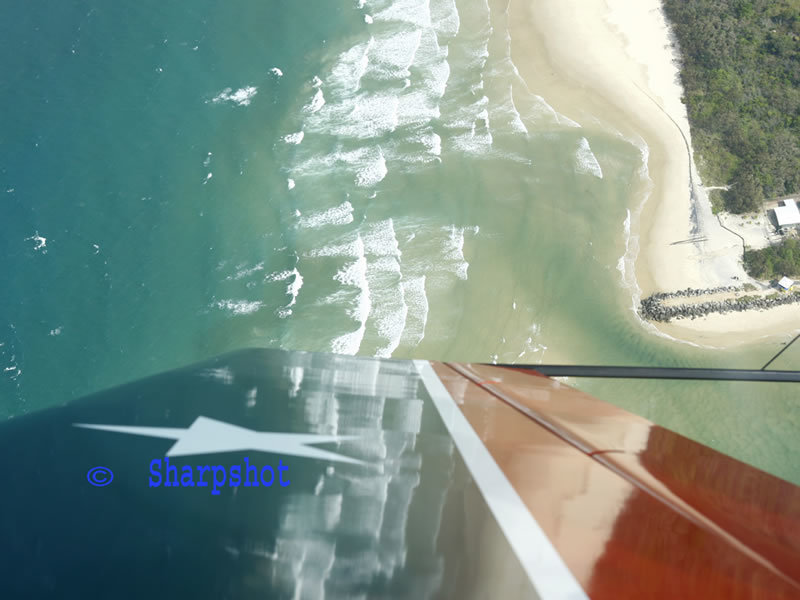 Noosa Main Beach Ultimate Thrill Ride
Now available from Caloundra Airfield through our partners at GoFly Aviation! You can also choose other Sunshine Coast locations for your Thrill Ride during checkout (prices vary). Flights from Caloundra will depart north at low level over spectacular coastline and beaches to Noosa Heads and the North Shore in our beautiful German built Extra 300 aerobatic stunt plane. Flying at low level along the coastline you will have a spectacular view of the beautiful sandy beaches and turquoise blue water along the entire length of the Sunshine Coast. You will then experience neck numbing aerobatic thrills at their most extreme with breathtaking views of Noosa's Main Beach below you. After you've had your fill of neck numbing, adrenaline flooding aerial ballet you'll head south along the Bruce Highway passing over Eumundi and Nambour to land back at Caloundra Airfield. As you taxi back to parking, you'll be hard pressed to stop smiling for the rest of the day and we hope it is an experience you will remember for the rest of your life. This flight lasts approximately 45 minutes. The Extra 300 aircraft was designed specifically for unlimited aerobatics and is operating in many countries with Air Force display teams and used by competition aerobatic pilots worldwide. This is a unique opportunity to experience what it's like to fly in an ex-military display team aircraft that is purpose built for unlimited aerobatics!
Invite friends and family to take photos and watch your flight depart from comfort of our shaded outdoor viewing area, right on the airfield, giving them a front seat view of the action! This can be the most extreme aerobatics experience around, if you can handle it, but "Mild or Wild" it's your call!
The Noosa Main Beach Ultimate Thrill Ride is valid for 6 months from date of purchase or from your specified date for a birthday or Christmas gift. After completing the checkout process for your purchase you will automatically receive an email with a link to download and personalise your Gift Certificate (if applicable).
PLEASE NOTE

The Ultimate Thrill Ride is a physically 'extreme' experience, in a special purpose aircraft built to military specification and registered in Australia in the 'Limited' Category. The design, manufacture, and airworthiness of the aircraft are not required to meet any standard recognised by the Civil Aviation Safety Authority (CASA) and CASA does not require the aircraft to be operated to the same degree of safety as an aircraft on a commercial passenger flight. The passenger flies in the aircraft at his or her own risk. The passenger must be in good physical health. Minimum passenger age is 14 years. Maximum passenger weight is 115kg. Persons under 18 years of age will require parent or legal guardian authorization.
* Flights from Caloundra Airfield operate through our partners - GoFly Aviation

Save $$$ -Team up with your partner or friend!
Free Gift Certificate?
Yes (0) No (0)
If 'Yes' enter the recipient's name? (firstname lastname)
Preferred Flight Date?: (optional)